Disclaimer: I fully believe the world wants you to have what you want, if you are willing to want it and ask for it, it will be given in some form or another. But I also know you most likely won't ask for what you want for whatever reason you may have. Together we can change that and live in a world where you have what you want even when you don't know what it is.
DON'T KNOW WHAT IS BEING TALKED ABOUT? Click HERE!
From The Mind of:
Emeric Damain Thorpe
Sintra, Portugal
6th June, 2017
What's this about and why you might want to try it on for yourself.
Go forward don't look back, action, action, action…
It's fun and feels good to have a mission.
It's exciting and it has great potential to fast track your vision, your way of being.
Perhaps you will go from living a life that is just okay, to creating a life that fulfills your yearnings.
And…
However you choose to measure that, however you choose to live, your life will be particular to your desires and your uniqueness.
To being your own Guru,
Emeric Damian Thorpe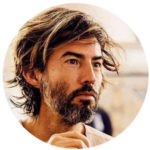 P.S.
Keep an eye out as the next message will be coming to you within 24 hours.