Important: Please understand this above all else, most people struggle to ask for what they want, and those that do they often don't know how to ask for what they want in a away that will actually assist them in the creating of it.
DON'T KNOW WHAT IS BEING TALKED ABOUT? Click HERE!
The Coaching Conversations:
Emeric Thorpe
One of the simplest, yet most important conversations I have with anyone lives within the world of speaking our truth.
It's difficult.
It's challenging.
It seems simple, but try it, truly try it.
You will experience doubt, guilt, and hesitation.
Take this in and sit with it for yourself for a time.
Ask the questions of yourself.
Speak your truth in the mirror.
Rehearse it.
Find your power.
To speaking out loud,
Emeric Damian Thorpe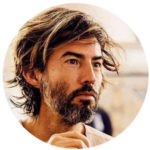 ---
The Importance of Self Expertise & Creating Your Own Breakthroughs
Because no one can do it for you.
There is not a quote or an inspirational book or another human being that can make it happen for you.
You are your own breakthrough… And you can create your own breakthrough as well. But it's up to you.
Audio 1:
Audio 2:
---
The Great Experiment That Is You
Audio 3:
---
Freeing Your Voice…
People underestimate their abilities.
No one knows what you are capable of, but the twist is that neither do you; though you have ideas, inklings, and intuitions.
Even then…
You have a dream.
You have a vision.
You have a desire to express yourself.
But no one knows what it is and you might not either. If you are not yet open to your desires, wants, and dreams than you are going to want to spend some time in front of the mirror saying what it is you want.
Listen to the audio as they reveal more.
Audio 4: 
Audio 5: